Renting Property Long Term
May 15th, 2010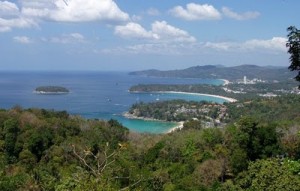 Tenant Procedure:
First decide where you wish to rent in what area and draw up a wish list of requirements, 2 beds, pool, garden, near beach etc.. Then decide how much you can afford to spend and the duration of your rental, note that most owners do not wish to rent for less than 6 months minimum and the norm is a 12 month term. If you have particular requirements such as pets allowed, internet connection make sure you advise the broker at the outset, this will save both parties a lot of time and enable us to narrow the search down. Next visit the advanced search and complete appropriate fields and tick boxes then press SUBMIT. Now you have a selection of rental property that matches your criteria and you can place in BASKET and send email to us.Please advise proposed visit and rental dates from/to so we can advise availability and arrange appointments to view.
http://www.siamrealestate.com/search/
Once, we find you a rental it is important that you agree terms and monthly payments with the owner as well as what is actually included such as gardener, pool cleaning etc.. You will need to sign a lease between lessor and lessee which is portection for both parties and lays out the agreement. We offer a standard lease for 5,000 THB which can be shared between the parties.
Next, it is customary for the lessee to pay 2 months sceurity deposit and 1 months rent in advance (1 year rental) the deposit to be returned at end of tenancy less any utilities unpaid or damage to property.
The owner should do an inventory check which you should approve before moving in and we suggest taking photos of expensive items so there can be no dispute. You should take out insurance to cover your stay.
Here are our standard booking terms: