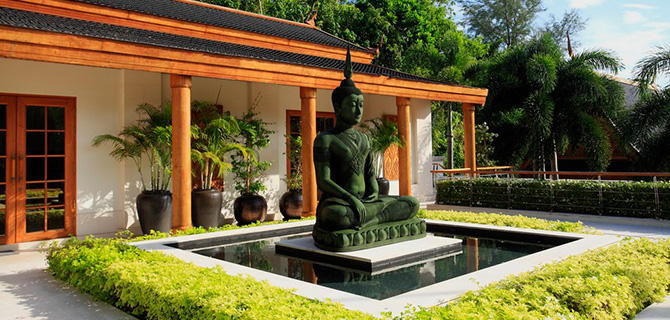 Holiday Rental Tips
May 16th, 2010
When browsing to find the right holiday rental that suits you out of the huge choice on the internet we suggest that you follow some sensible guide lines:
1. The booking agent are they transparent and give you info on their company, if not don't!
2. Do they have testimonials from satisfied customers?
3. Do they have Guest Reviews on properties?
4. What are their terms and cancellation policy?
5. Read the small print
6. Property listing – do they provide full information on what is included in price
7. Watch out for hidden extras
8. Take out insurance covering all eventualities
9. Payments accepted either by credit card or bank transfer
Here below is a typical T&C
Rental Terms & Conditions for Lessees
The following are general terms and conditions that apply to all rental properties booked using Siam Real Estate (the Company).
All bookings are made with the Company on the understanding that the Company is acting as an agent on behalf of the owners of properties featured in the Company web site or elsewhere. The web site enquiry response form indicates you have read and agreed to the Company terms and conditions. The rental booking confirmation becomes a binding agreement when you pay your rental deposit. Sending payment in response to the Company's rental booking confirmation constitutes your acceptance and agreement to these terms, conditions, limitations and restrictions as printed below.
Holiday Rental
Booking Policy:
Minimum term: Normally 7-nights however subject to owner's terms please check listing for minimum nights acceptable.
50% deposit upon reservation or pay full amount avoiding extra bank and admin charges.
50% 30 days prior to check in (if less than 30 days 100% required)
Pets, smoking (unless otherwise indicated) hazardous materials or any illegal or immoral activities are strictly prohibited. Evidence of any breach of this term result in loss of your damage deposit and eviction.
Prior to booking, all prices are subject to change without notice.
Refunds are not provided due to delayed arrivals.
Cancellation Policy:
50% refund of initial deposit if 60 days or more prior to check-in, or 25% of total booking if 100% paid 60 days or more prior to check-in.
No refund if less than 60 days prior to check-in
Security Deposit:
A security deposit of 20,000 THB will be required on booking and refunded within 3 weeks of departure, provided all extra services have been paid and no damage or loss has occurred.
Extras
The guest will be required to settle all extra charges incurred for services including, but not limited to, telephones, transportation, personal laundry, or any other service not included in the room rate before departure. Any charges due and not settled will be deducted from the tenants' deposit.
Unavailability
In the unlikely circumstance that a holiday rental is uninhabitable or unavailable prior to check in due to circumstances out of our control, the Company agrees to find alternative suitable accommodation or if not available or unacceptable a full refund will be made by the Company.
Payment
Payment may be made by VISA/MASTER CARD credit card on which there is a 4.5% credit card and admin charge included. You may also pay by Bank transfer and save 4% credit card charge which is then credited back to you on return of security deposit.
Check-In
Check in is 2:00 p.m. unless otherwise arranged with the owner/property manager. An information package will be available at the unit with additional information on the resort, which you may find useful. Do not forget to bring your check- in package, which has been emailed to you upon acceptance of your reservation, as it will have emergency contact numbers and pick up details or directions for finding and accessing your unit.
Check-Out
Check-out is 12:00 p.m. unless otherwise arranged at least 24 hours in advance of departure. Failure to check out by this time may result in a surcharge to your security deposit.
Services
Maid and other services are as indicated in the web details but are subject to change therefore please check with us if unsure.
Misuse of the Property
The owner reserves the right to interrupt service and evict guests due to noise complaints or any type of property abuse without a refund. Illegal activities will be cause for immediate eviction by local police.
Children
Warning: In the interests of safety, parents of young children should be aware that many holiday and long term rental properties due to location, design and open swimming pools require a high degree of supervision, higher than one may be accustomed to elsewhere.